Minerals-Trauma-Hormone Connection Training Seminar
With Sara Korzeniewski and Jennifer Ellis-Schuetz
Ready to learn more? Enroll in the Holistic HTMA Pro Program Now!
HOLISTIC HTMA PRO PRACTITIONER TRAINING PROGRAM
Starting next Wednesday, September 13th you can join Sara and Jenn LIVE weekly for Hair Tissue Mineral Analysis Training Through the Lens of Psychoneuroimmunology.

This 12-week LIVE beta practitioner certification program provides comprehensive and truly holistic training on interpreting and implementing the HTMA (Hair Tissue Mineral Analysis) through the lens of the impact of trauma and psychoneuroimmunology (which is the interplay between the psyche and the nervous and immune systems), epigenetics, whole-person/whole-system healing, and quantum coaching.

The program provides a wealth of knowledge, tools, and strategies for guiding clients to become empowered self-healers and create sustainable wellness in body, mind, and spirit.
Here's a breakdown of the program curriculm:
Wed, Sept 13th, 2023, Week 1/Program Ins and Outs & Module 1: Foundations and Fundamentals of a Trauma-Informed, Body-Mind-Spirit Approach

Wed, Sept 20th, 2023, Week 2/Module 2: Single Mineral Value Interpretation
Wed, Sept 27th, 2023, Week 3/Module 3: Significant Ratios & What They Reveal
Wed, Oct 4th, 2023, Week 4/Module 4: Significant Mineral Patterns & Other Imbalances
Wed, Oct 11th, 2023, Week 5/Module 5: Toxic Elements & Detoxification
Wed, Oct 18th, 2023, Week 6/Module 6: Working with Metaphysical Drivers of Mineral Imbalances & Dis-ease
2-WEEK BREAK (Oct 19th – Nov 7th)
Wed, Nov 8th, 2023, Week 7/Module 7: Mid-Term Review; Bringing it all Together
Wed, Nov 15th, 2023, Week 8/Module 8: Co-Creating Customized Holistic Self-Healing Plans Part I (Case Studies)
1-WEEK BREAK for the Thanksgiving Holiday in the US
Wed, Nov 29th, 2023, Week 9/Module: Co-Creating Customized Holistic Self-Healing Plans Part II (Case Studies)
Wed, Dec 6th, 2023, Week 10/Module 10: How to Structure & Facilitate an Effective Initial HTMA Results Coaching Session
Wed, Dec 13th, 2023, Week 11/Module 11: Retesting, Maintenance, & Further Investigation
Wed, Dec 20th, 2023, Week 12/Module 12: Using the HTMA to Build Your Business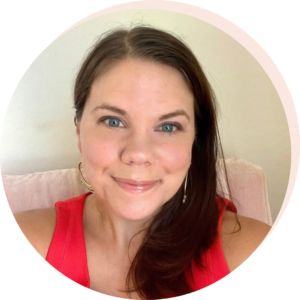 Sara Korzeniewski, RD, FDN-P, CWCP
Sara is a registered dietitian and functional diagnostic nutrition practitioner.  She suffered with hormone and digestive symptoms for years with little recommendations for relief. Being in the wellness field she knew there had to be more going on and was determined to find a solution. She started studying functional medical nutrition therapy and through functional lab work, nutrition, and lifestyle was finally able to find long term answers to her symptoms. Now she and her team helps frustrated women dig to the root causes of their health issues and understand the connection between hormones and gut health. 
Using proper testing, science based education, and support along the way, she and her team empower women to take back their health and gain back energy and vitality!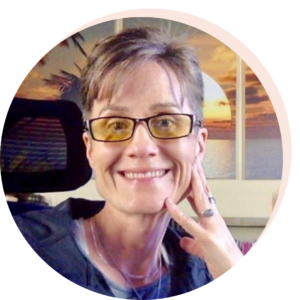 Jennifer Ellis-Schuetz, MSc, FDN-P
Jennifer is a Health Restoration and Transformational Coach that works driven adult professionals struggling with the trifecta of chronic fatigue, digestive issues, and brain fog. They're fed up with not feeling well, overwhelmed with all the health advice, discouraged that nothing seems to work, unsure what to try next, and worried their struggles will continue to hijack their joy, motivation, reliability, and more. Jennifer helps them figure out and address what is going on so they can feel well again, be their best self, and live the life they want to live.
Jennifer possess an MSc in Counseling Psychology and am a Certified Functional Diagnostic Nutrition® Practitioner (FDN-P) through the Institute of Functional Diagnostic Nutrition®.