Women's
Hormone Health
TRAINING Program
A Virtual Self-Study Training
Program for Health
Practitioners and Coaches
If any of these apply to you, then go ahead and enroll in the Women's Hormone Health Self-Study Program for a limited time!
If any of these apply to you, then go ahead and enroll in the Women's Hormone Health Self-Study Program for a limited time!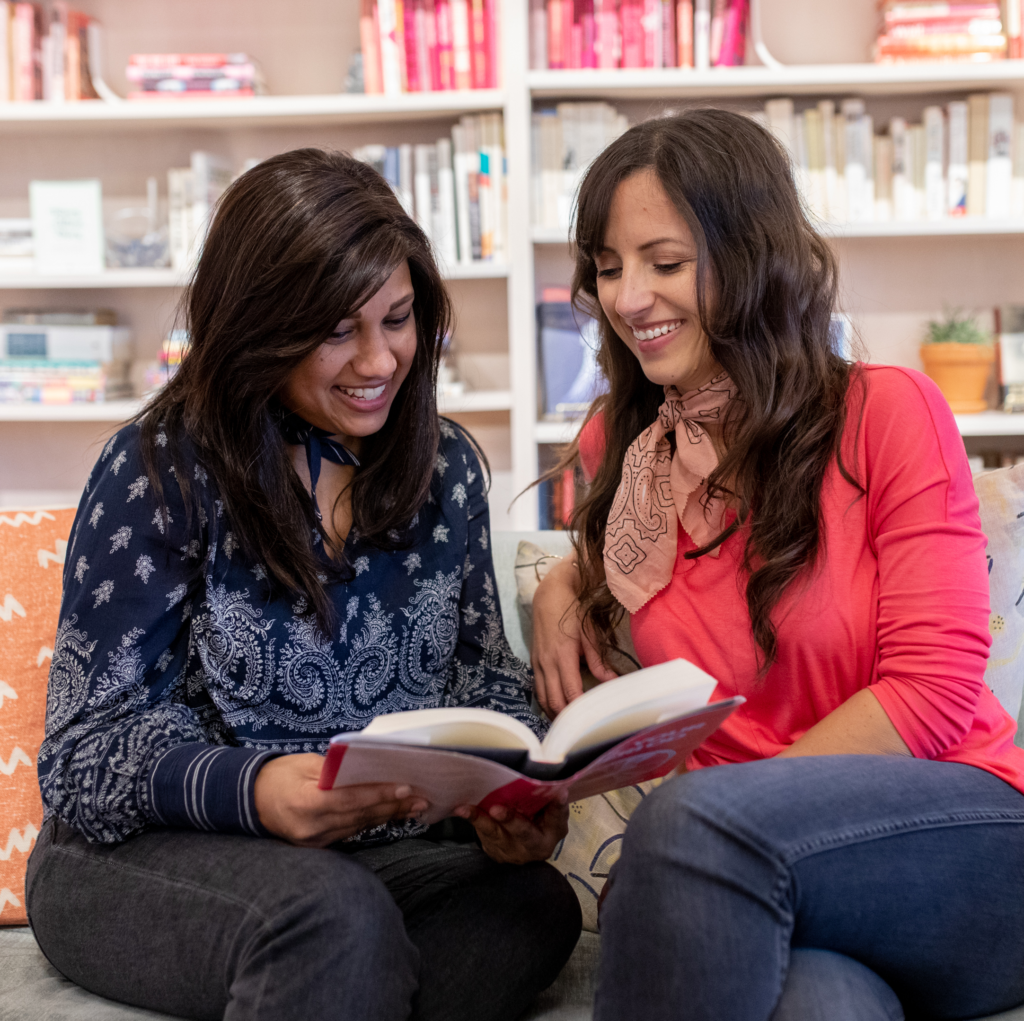 What is the Women's Hormone Health Self-Study Program?
This is an immersive training experience that will elevate you to a higher level of knowledge and confidence as a practitioner in just SIX months.
It covers everything from the nuts and bolts of women's hormonal health, a deep dive into hormones and menstrual cycle theory, my multi-step protocol to help your clients address their health concerns, along with case studies and additional health protocols to help you create a thriving women's health practice.
I will teach you everything I know about the foundations of women's health, hormones, periods and preserving fertility, and my hand-selected guest expert teachers will give you more insight into specific conditions like PCOS, fibroids, endometriosis and adenomyosis.
How Does the Program Work?
This program combines 12 recorded video content modules along with content teaching Q&A call recordings, case study review call recordings and guest expert teaching presentation recordings from the 2022 Live Women's Hormone Health Certification Program.
Everything is taught from a foundational perspective, so you never feel confused or behind–like, you're on step 5 but feel like you somehow missed steps 1-4! We want to make sure you've got it all and can implement it into your own practice or business.
If you're looking for the live group program, you can join the waitlist here.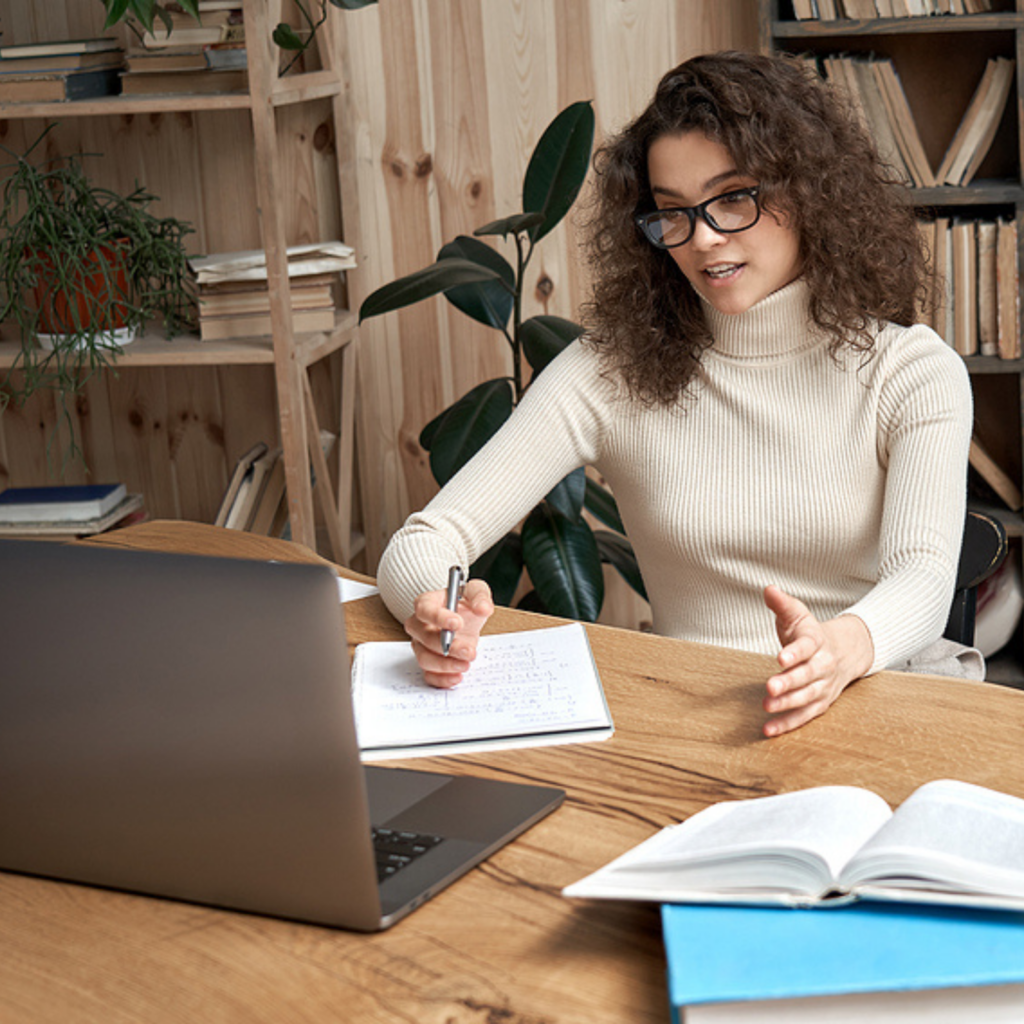 What alumni are saying about the program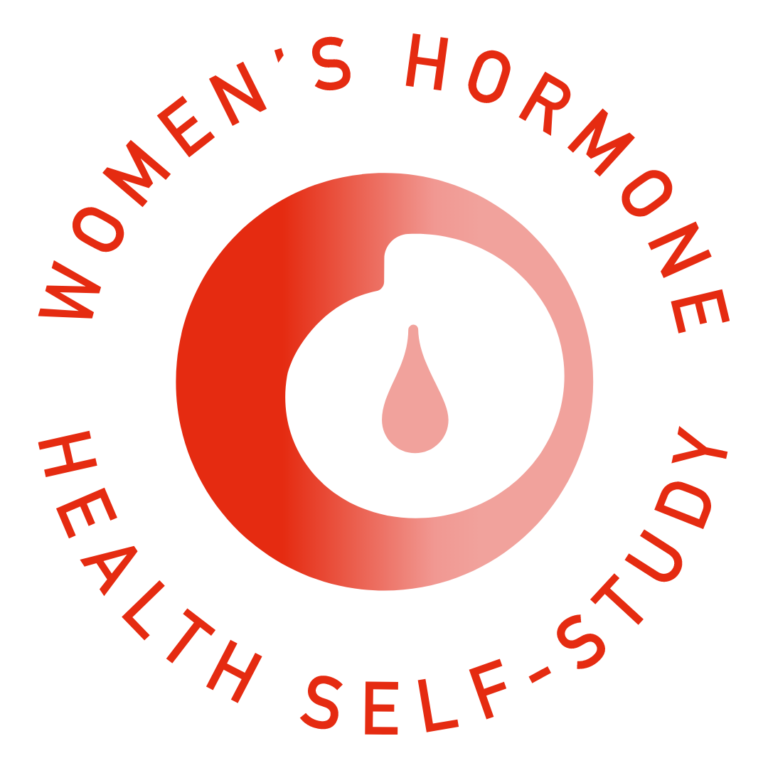 What Is Included in the Program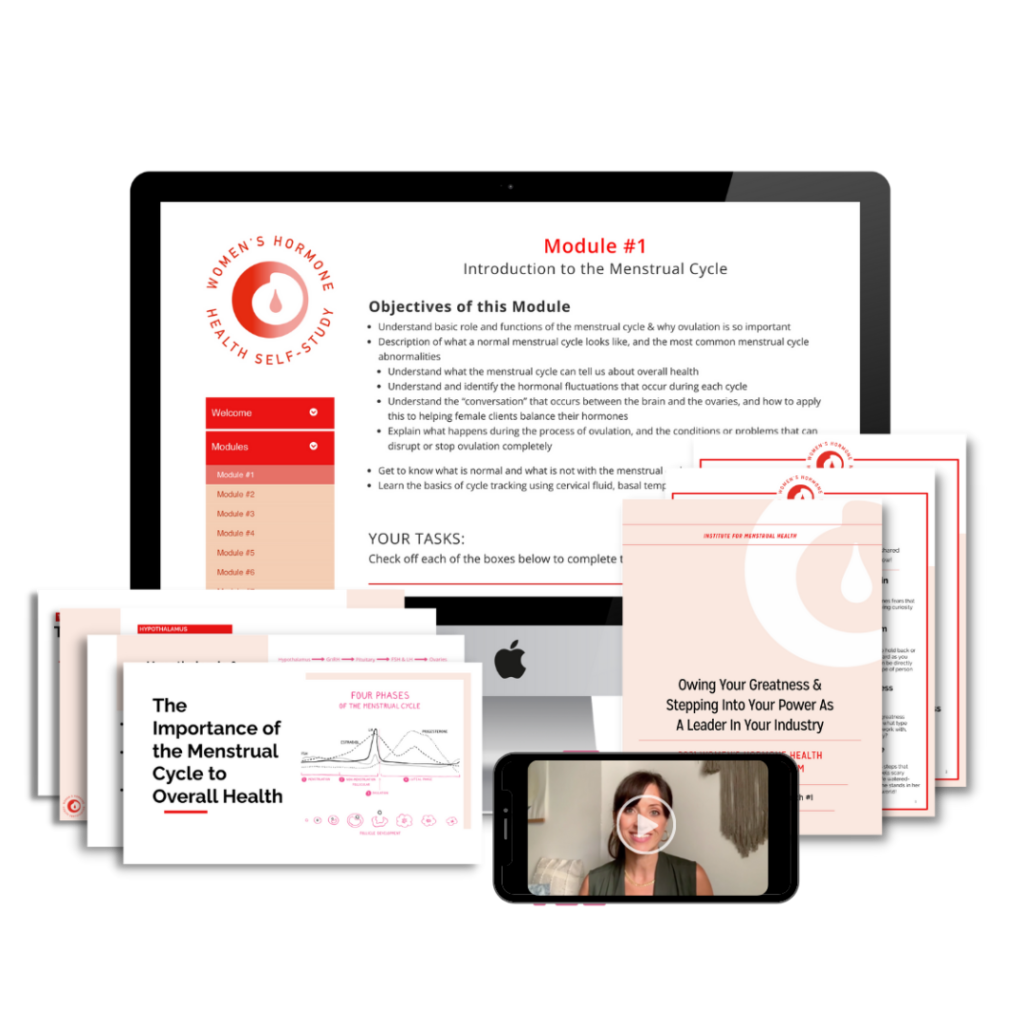 WOMEN's HEALTH TRAINING MODULES
You will also receive 12 advanced training modules that are designed specifically for practitioners and coaches who want to learn how to support their clients' hormonal and overall health. Each module contains recorded video lectures, handouts, and additional learning resources. Learn what each module contains here.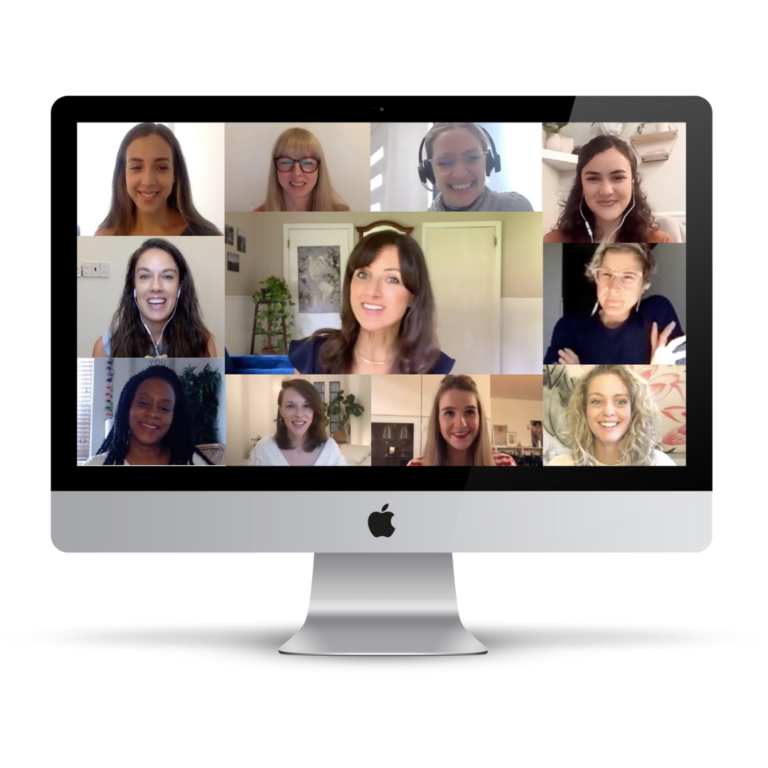 CONTENT TEACHING Q&A CALLS
You will get access to 6 Group Content Teaching/Q&A Call Recordings from the 2022 Women's Hormone Health Certification Program where we will review each of the modules, discuss specific conditions and protocols as well as hormone testing to broaden your exposure to the most common conditions. It's my favorite topic and one I'm incredibly passionate about, and I want to share all of my knowledge and passion with you.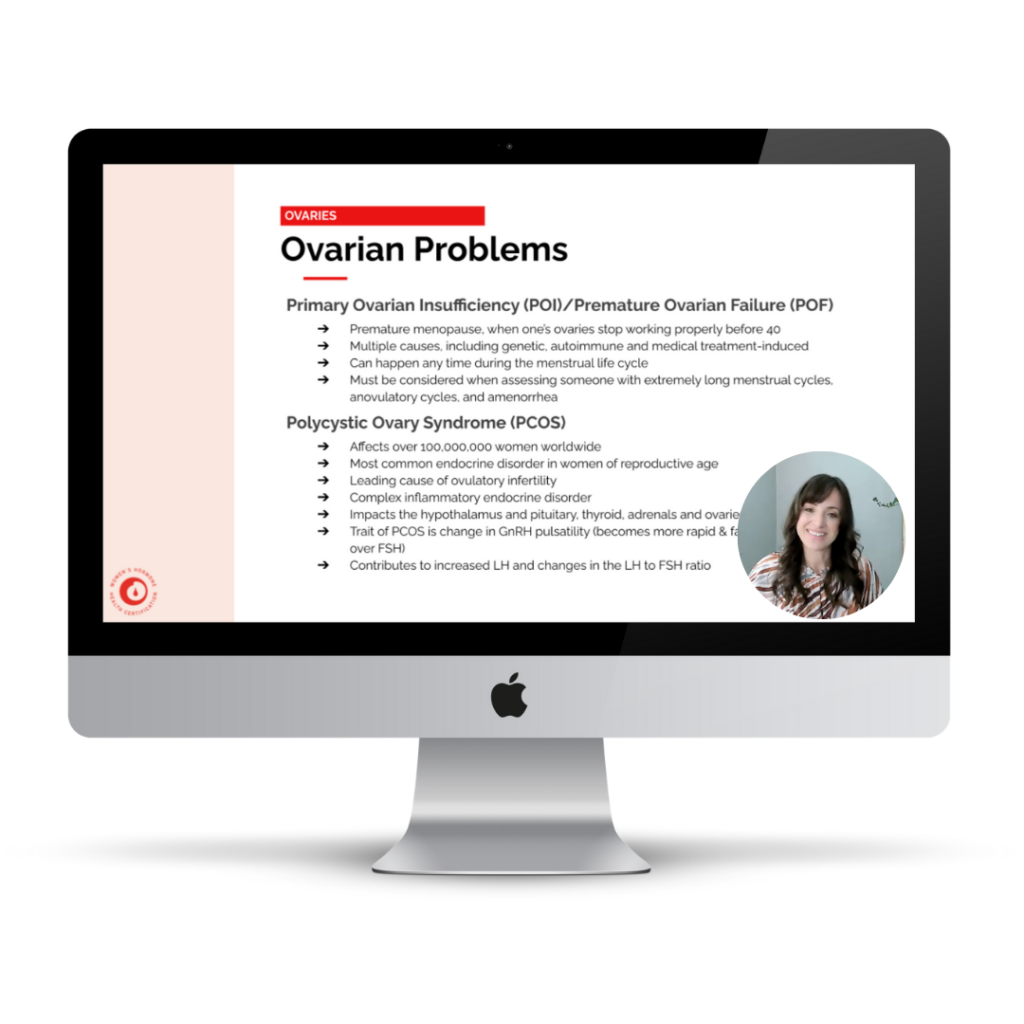 You will also get access to 6 Group Case Study Call Recordings from the 2022 Women's Hormone Health Certification Program. I'll cover what health challenges the person was experiencing along with their symptoms, what interventions we used and their results. We'll walk through the foundational approach I take so that you know what to do with your clients. These are calls are to help you understand best practices for one on one clients.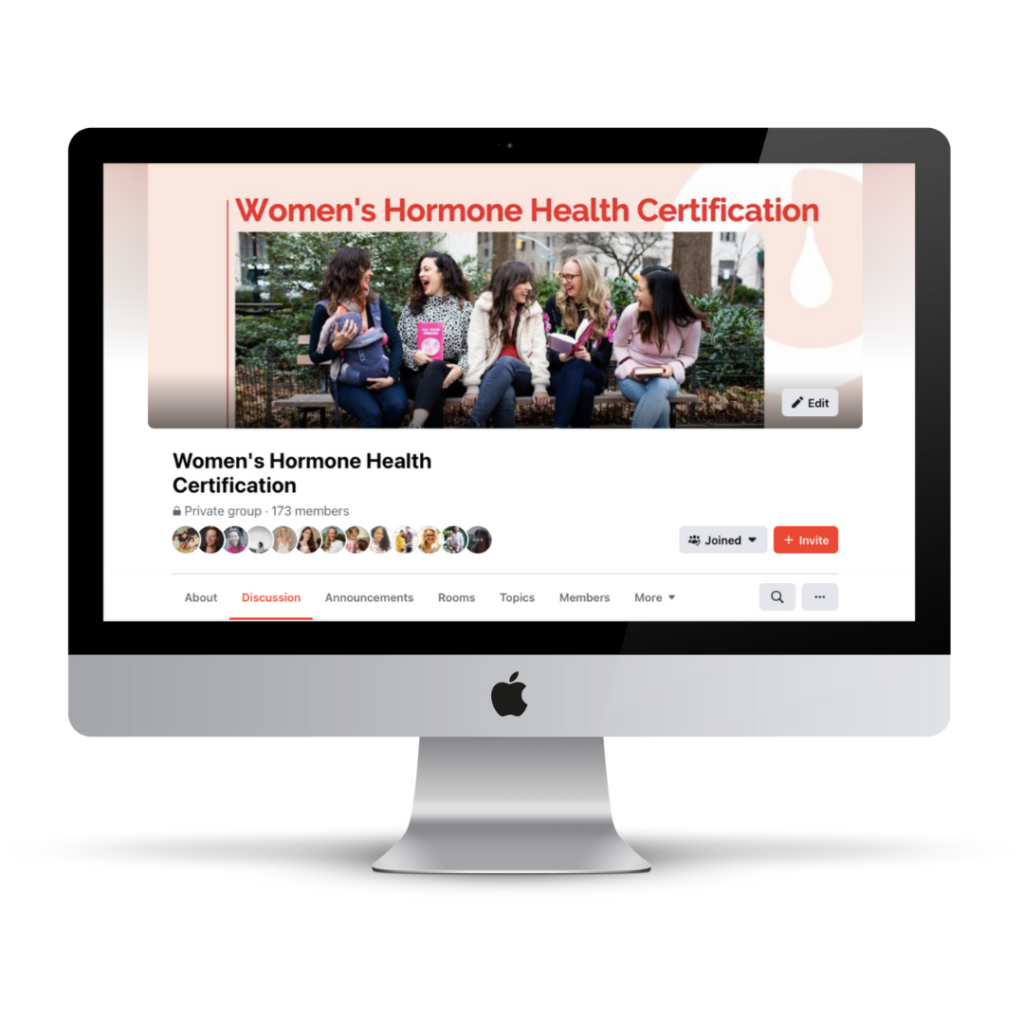 And if you ever get stuck we are both available in our Women's Hormone Health Certification Facebook group. Stuck on a theory? Want some quick advice? Feeling overwhelmed? We will be in the group regularly and easily accessible to you. Plus this is a super supportive sisterhood that not only includes everyone in the current program, but also women who participated in past programs. 
Ready to invest in yourself? Enroll in the Women's Hormone Health Self-Study program today!
CAN I GET MY CERTIFICATION?
Participants of the self-study program will have the opportunity to upgrade the self-study program to receive their certification from the Institute for Menstrual Health during the first month of the program.
Doing this will require that you attend two virtual teaching workshop days with Nicole and some of her incredible guest teachers.
Dates and details will be set and released during the first month of the self-study program once we're able to coordinate a time that fits best for those interested in upgrading.
Please note: There is an additional fee of $500 for upgrading to the Certification program to cover the cost of the two virtual teaching workshop days.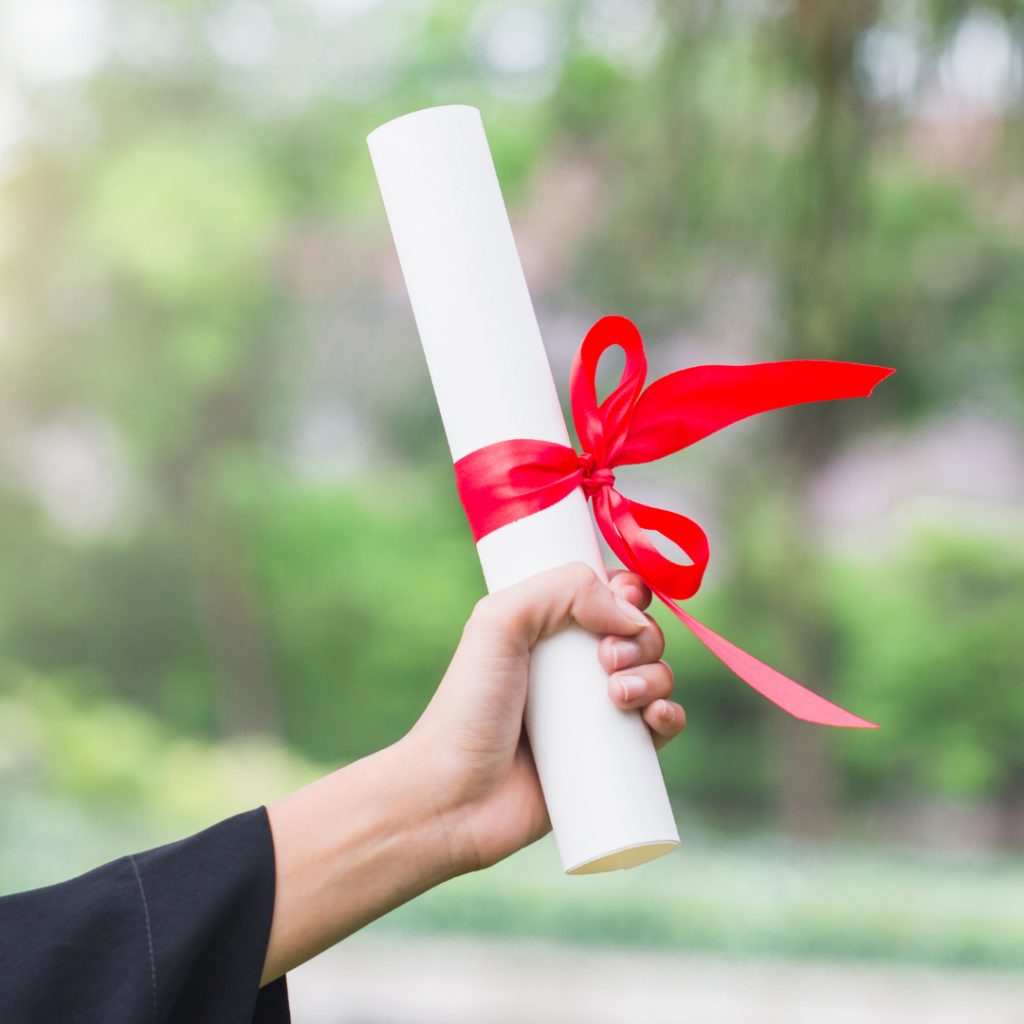 "If it's the cost that's holding you back, this review is for you! I was so nervous about investing this much money into a course - none of my other CEU's or certifications had been close to this price point. But I did it and there was never a moment throughout this course that I regretted joining. I can confidently say, I don't think you will regret it either! Along with the learning content, there's protocols for different conditions, material to help you on the business side, & weekly group calls that a priceless. Nicole is incredibly hands on & does a great job at creating a supportive community full of amazing women! You will never feel stuck or alone throughout the course. So go sign up, I promise you won't regret it!"
"I am so happy I chose to do the Self-Study program with the Certification upgrade. I truly cannot stop listening to the content - Nicole is an amazing educator, and doesn't miss a beat. It's been so engaging, and so interesting. Thank you a million times over!"
"This course is an absolute GAME CHANGER! I thought I was pretty confident in understanding women's health but I had so, so much more to learn. Nicole is an incredible teacher; fun, knowledgeable, clear, focused, driven, passionate, invested, honest, inspiring ....all the things you want in a mentor. Her collaboration with Molly is the perfect combination of teachers - a dynamic duo! Molly has empowered me to have confidence in myself as an entrepreneur and delivered a great model of feminine leadership. The guest speakers were also incredibly inspiring; Nicole's network brought an additional layer of learning. I cannot recommend the course enough."
"The program is PHENOMENAL and had everything I wanted inside and so much more! I was blown away by just how much I was able to learn inside ONE module, not to mention TWELVE! It also helped me fill so many gaps in my knowledge, as this is the content I wish I had of learnt at University (as a nutritionist). I feel like this certification should be something every coach in the industry does so they can serve their clients deeply. I cannot thank you enough for your support, your ongoing care and how genuine that was. I have learnt so much and will continue to do so thanks to all the resources, content, calls and Nicole constantly going above and beyond to make sure we had everything we needed and all our questions answered! Thank you from the bottom of my heart! I feel blessed to be able to serve my clients in such a deep way in their health (especially their hormones)!"
Guest Teaching PRESENTATIONS with
Industry Leading Experts
Guest Teaching PRESENTATIONS with
Industry Leading Experts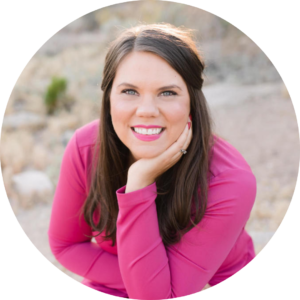 RD, HTMA & MINERALS EXPERT PRACTITIONER
Minerals: The Spark Plugs of the Body – Just like your car needs gas, your body needs minerals. It isn't as simple as just taking magnesium or a multivitamin because vitamins and minerals impact each other profoundly. Gain an understanding of mineral relationships and how certain minerals like copper can become toxic. Learn what impacts mineral balance aside from supplements, why all of this matters when it comes to hormone health, and get basic strategies that will help optimize your clients' health outcomes.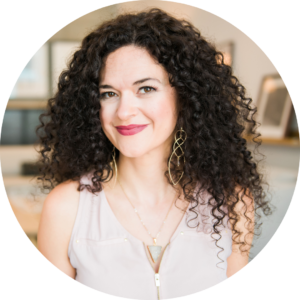 Naturopathic Doctor and author of Beyond The Pill
The Physical and Mental/Emotional Effects of Hormonal Birth Control on Teens and Adults – In this presentation, Jolene will discuss the use of hormonal birth control in teens and adults and the different ways these medications can affect both groups of people. She will also cover the mechanism of action of the pill and similar forms of hormonal birth control and why birth control as a treatment is so problematic for conditions like PCOS and endo.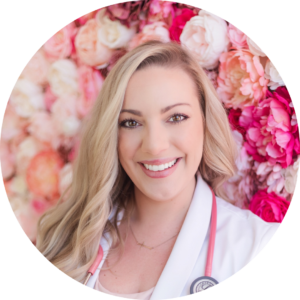 Diagnosis & Treatment of PCOS – In this presentation we'll be covering the different ways PCOS can manifest – Adrenal PCOS versus Insulin resistance PCOS, and how one can have different types of PCOS at the same time.  We'll cover diagnostic testing, including the exact tests to start with to get a diagnosis of PCOS and an overview of additional testing that can help get an even clearer picture of the client's overall health. Finally, we'll cover case studies and Dr. Natalie's protocol for treating someone with insulin resistant PCOS, Adrenal PCOS etc.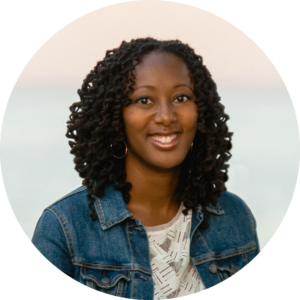 Fertility Awareness Educator, Holistic Reproductive Health Practitioner & Author of The Fifth Vital Sign
Your Menstrual Cycle as a Fifth Vital Sign – Using fertility awareness to develop a nuanced understanding of the menstrual cycle, charting for regular and irregular cycles, and case studies demonstrating what certain conditions look like reflected in charting.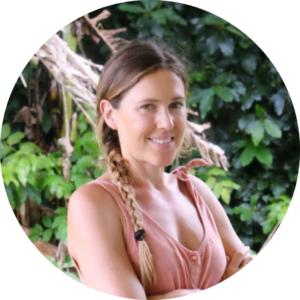 Certified Nutritional Therapist & author of The 4-Week Endometriosis Diet Plan
A Therapeutic Approach to Endometriosis – In this presentation, Katie will explain the connection between endometriosis and the gut/immune system, causes of endometriosis, ways people can advocate for themselves to get a timely and proper diagnosis of this condition, and treatment and healing strategies that get results for your clients.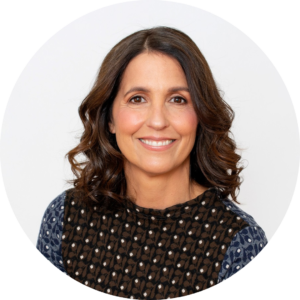 Naturopathic Doctor, Period Revolutionist & author of Period Repair Manual
Troubleshooting Perimenopause – Signs practitioners can look for that suggest menstrual problems or hormonal imbalances, the four stages of perimenopause, signs one can look for in a menstrual cycle to determine what might be going on with their clients and easy to implement solutions for common complains.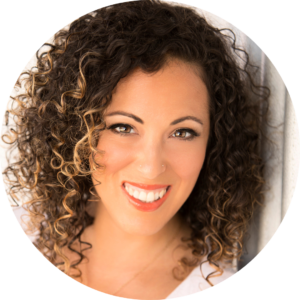 LAc, MTCM, Licensed Primary Care Provider + Hormone & Gut Health Expert
Outsmarting Candida Overgrowth with Clinically Effective Strategies – In this presentation, Brie will explain how compromised digestive health alters gut immunity, leading to leaky gut and increased colonization by undesirable organisms like candida and yeast. She will break down how this happens and the hormonal connection, along with how to test for and treat candida using a specific protocol that includes diet, lifestyle and targeted supplements.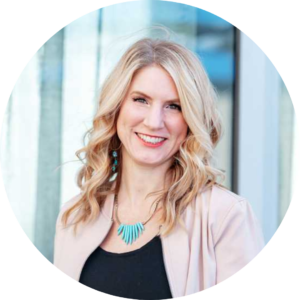 ND & Head of Medical Education at Rupa Health
Understanding the DUTCH Hormone Test – On this detailed webinar, Carrie will break down exactly what hormones the DUTCH test includes, and how to understand what each section of the test means. You'll have an in-depth understanding of how the DUTCH test works at the end of this teaching call.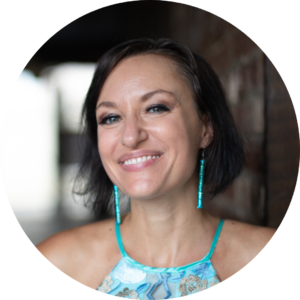 Fibroids 101 – What they are, types, symptoms, causes, and possible treatments outside of surgery, as well as what the surgical options are for someone with a minor to severe case of fibroids.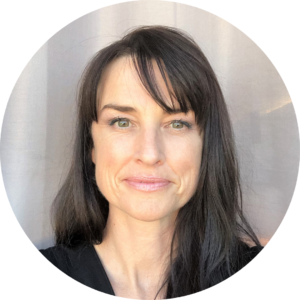 Naturopath and Sports Nutritionist
How and What to Eat Before and After Exercise or Training to Feel Good in Your Body – You'll learn how and why exercising in conjunction with the menstrual cycle is crucial for female clients, along with the type of exercise that should be done in each phase. Known for her vibrant, straight forward teaching style, Kira's focus is to empower and educate at a level where information becomes intrinsic knowledge.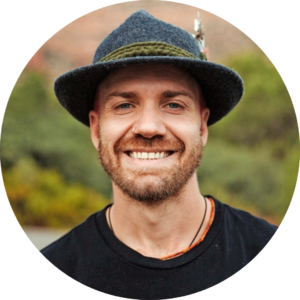 MD, FACOG, FAAHPM, HolIstic OBGYN
Practitioner Burnout and What We Can Do About It – How do we hold all this space for our clients and also for ourselves? How do we prioritize our boundaries, our mental and emotional health, and stay resilient while we do this work in the world? How do we support our clients in the face of ever growing restrictions on reproductive rights and possibly birth control/body autonomy? Plus practical steps that you can take as a practitioner to avoid burnout while staying in integrity to yourself and your clients.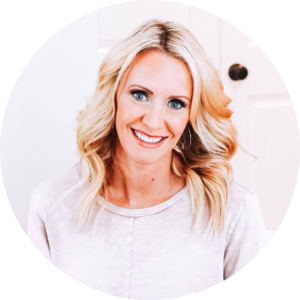 Registered Nurse & Certified Health coach
Bioidentical Hormone Replacement Therapy in Perimenopause and Menopause – Jill will be joining us to discuss hormone replacement therapy in the perimenopause and menopausal stages of the menstrual life cycle. She will discuss the differences between BHRT and traditional HRT, why BHRT is preferable, how to determine if someone needs hormone replacement therapy, which hormones are actually needed by someone in this stage of life and the safety of BHRT/HRT.
Now's the time to invest in yourself and your business. Enroll in the Women's Hormone Health Self-Study Program today!
Now's the time to invest in yourself and your business. Enroll in the Women's Hormone Health Self-Study Program today!
On the wrap up call at the end of the program last year, participants shared story after story of the huge strides they've made in their businesses and lives. I mean, you just can't make this stuff up!!!
Here are just a few examples of what they've been up to:
Signed on their first clients, new clients or completely filled their practice and created waitlists

Been interviewed on podcasts

Been interviewed for online magazine and newspaper articles

Been featured as a cover girl on a magazine for an article about menstrual cycles! 

Led in-person workshops and women's circles

Created and led live group programs

Filled or oversold live group programs

Did presentations in corporations and doctor's offices

Set up business entities (Corps and LLC's)

Built beautiful websites

Started and grew social media accounts (some grew massively!)

Connected with referral partners and created other important connections in the industry

Partnered and collaborated with others in the program or alumni from previous programs

Collaborated with non-profit organizations around the world as speakers or expert contributors

Volunteered as health experts for a variety of women-focused organizations 
Impressive huh? What's even cooler is this could be you next year! I'll provide the container and you bring your magic!
– MARIA VILLAMAN
WOMEN'S HEALTH WRITER
– IRIS VERSTAPPEN
HOLISTIC CYCLE GUIDE & HORMONAL HEALTH COACH
HOW MUCH IS THE INVESTMENT?
The investment for the Women's Hormone Health Self-Study Program is $2,497 USD if you pay in full. There are four payment plan options, 3 monthly payments of $847 USD, 5 monthly payments of $527 USD, 8 monthly payments of $337 USD and 12 monthly payments of $227 USD.
Then don't delay – self-study enrollment is only open for a limited time. Just click on the ENROLL NOW button below to register.
Have questions? Please don't hesitate to reach out. Just send an email to my team at hello@nicolejardim.com and a team member will get back to you as soon as possible with answers.
If you still have questions and would like to talk to Nicole in person, book a consultation for the program here.
Frequently Asked Questions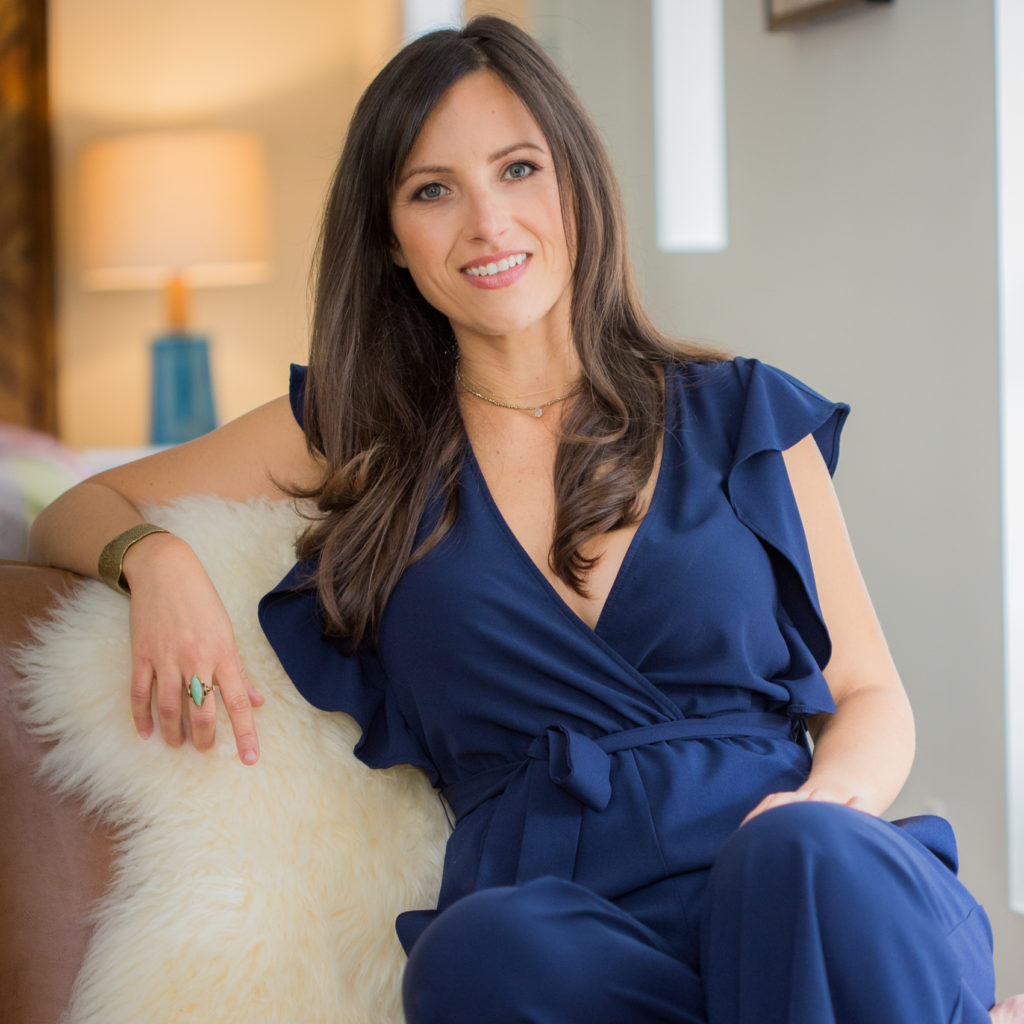 I can't wait to take this exciting journey with you!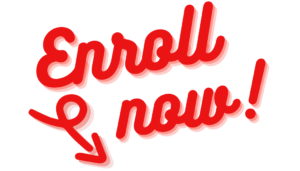 – MARIAH BERENDT
WOMEN'S HEALTH NUTRITIONIST
– SANDRA SHARPE
FMCHC, GUT & HORMONE EXPERT
Nicole Jardim is a Certified Women's Health Coach, writer, speaker, mentor and author of Fix Your Period: 6 Weeks to Banish Bloating, Conquer Cramps, Manage Moodiness, and Ignite Lasting Hormone Balance a life-changing step-by-step natural protocol to ignite lasting hormone balance and improve everything from PMS, period pain, and heavy periods to irregular and missing periods. She has developed education and offerings that empower women and people who menstruate to reclaim their hormone health using a method that combines evidence-based information with simplicity and sass.
Her work has impacted the lives of tens of thousands of people around the world by addressing the root cause of what's really going on in their bodies and minds rather than treating just their symptoms. She passionately believes that the fundamentals to healing any hormone imbalance lie in an approach that addresses the unique physiology of every woman. This is essential to reclaiming and maintaining optimal health and vitality at any age.
Nicole is the founder of the Institute for Menstrual Health, and through its signature program the Women's Hormone Health Certification, she teaches other health practitioners and coaches the fundamentals of hormones, menstrual cycles and fertility.
Finally, Nicole is the host of The Period Party, a top-rated podcast on Apple Podcasts, the co-author of The Happy Balance, a recipe book filled with over 80 hormone balancing recipes, and has been called on as a women's health expert for sites such as The Guardian, Well+Good, mindbodygreen and Healthline.