Women's
Hormone Health
Certification Program
A 7-Month Group Mentorship & Training Program for Health Practitioners and Coaches
Are you ready to upgrade your business and update your knowledge? Then the Women's Hormone Health Certification program is right for you!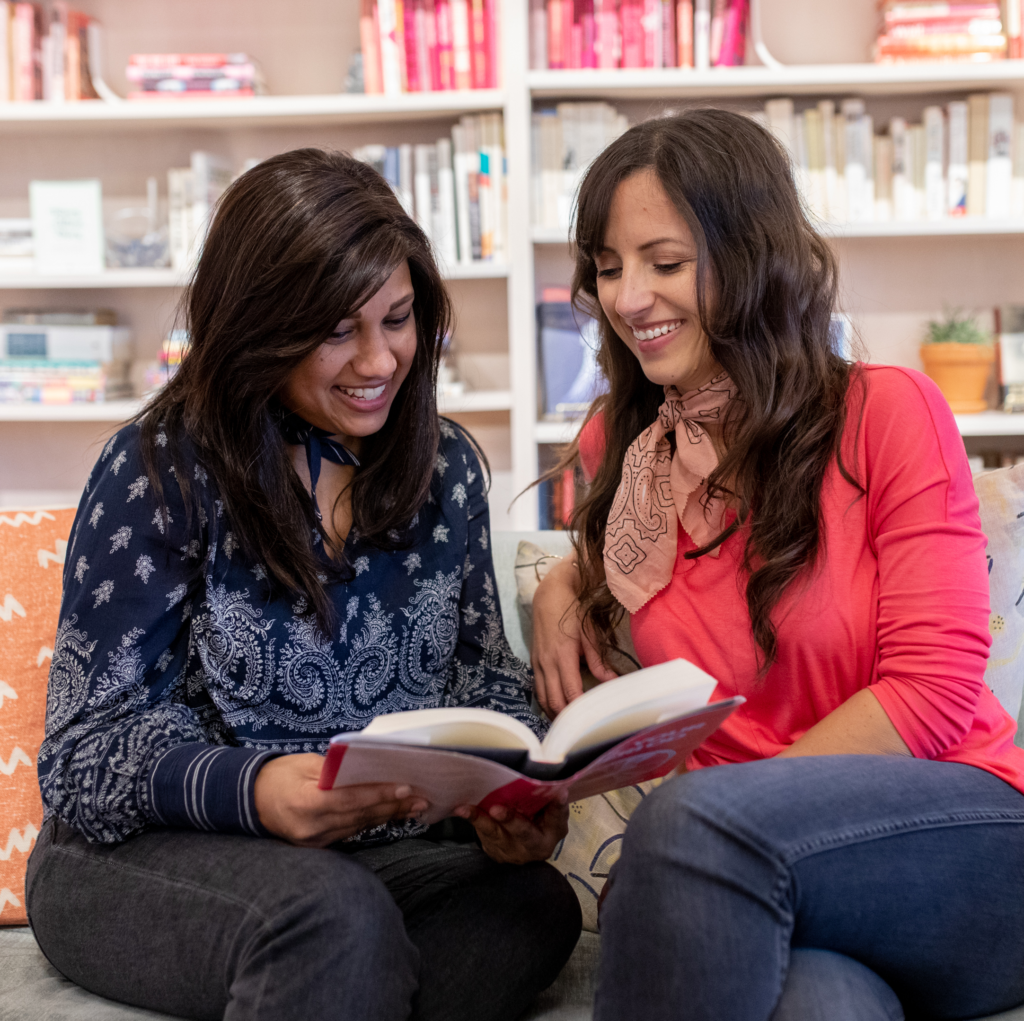 What is the Women's Hormone Health Certification Program?
This certification program is an immersive group experience that's designed to transform you into a more knowledgeable and confident practitioner.
It covers everything from women's hormone health and menstrual cycle theory, case studies and practical application of your skills, and specific condition-related protocols along with very important mindset shifts and confidence building to help you create a thriving women's health practice.
I will teach you everything I know about hormones, periods, preserving fertility and women's health, while simultaneously holding your hand as you start to create the business of your dreams!
The Women's Hormone Health Certification is part hormone health/cycle training, part mastermind, part mentorship. 
It isn't just a program. It's a movement.
The Institute for Menstrual Health's Women's Hormone Health Certification program participants (IMH-C) are highly trained and tested. Being certified in Women's Hormone Health sets you apart from your colleagues and makes you more marketable in the industry. 
Certification in the program ensures your clients that you have the skills-based training to focus on women's hormone health and apply evidence-based skills in practice.
At the end of each module you'll be required to take and pass a test, and then at the end of the program you will be required to complete a two-part final exam that demonstrates your comprehensive knowledge of the material taught throughout the program. 
Certification also allows you to proudly display your IMH-C credential on your website, email, social media platforms, office and marketing materials as well as a link to the IMH-C certification badge for your website or social media profile.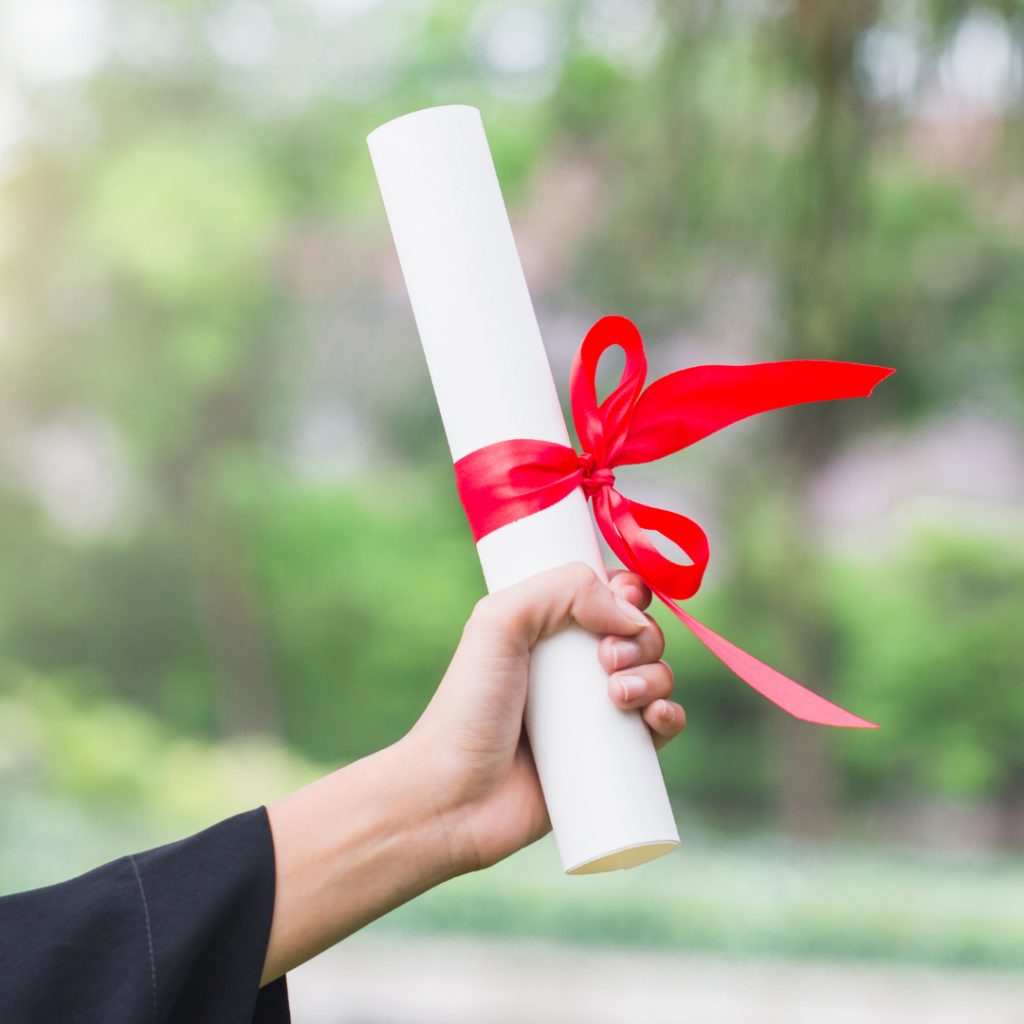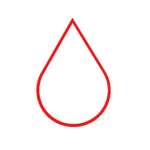 Introduction To The Menstrual Cycle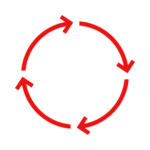 Menstruation Through The Life Cycle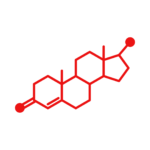 The Endocrine System & Hormones 101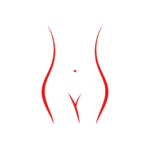 Female Anatomy & Ovarian Function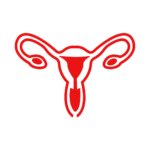 The Most Common Conditions Associated With Hormone Imbalance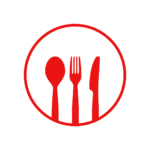 How Food Affects Hormones & How To Eat For Optimal Hormone Health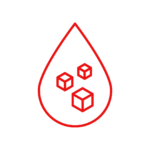 Blood Sugar, Insulin And Your Hormones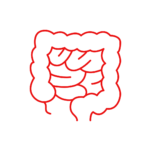 Gut Health & It's Effect On Hormone Health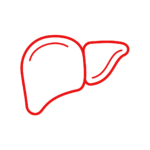 Detoxification - Liver & Gallbladder Function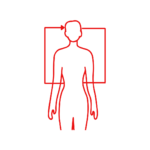 HPA Axis & Adrenals - The Connection To Overall Health & Menstrual Cycles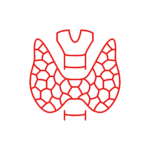 The Thyroid's Connection To The Menstrual Cycle & Fertility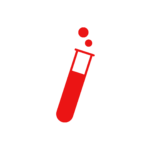 Lab Testing & Supplements Overview
CHOOSE ONE OF THE TWO OPTIONS WE'VE SET UP FOR ALUMNI ...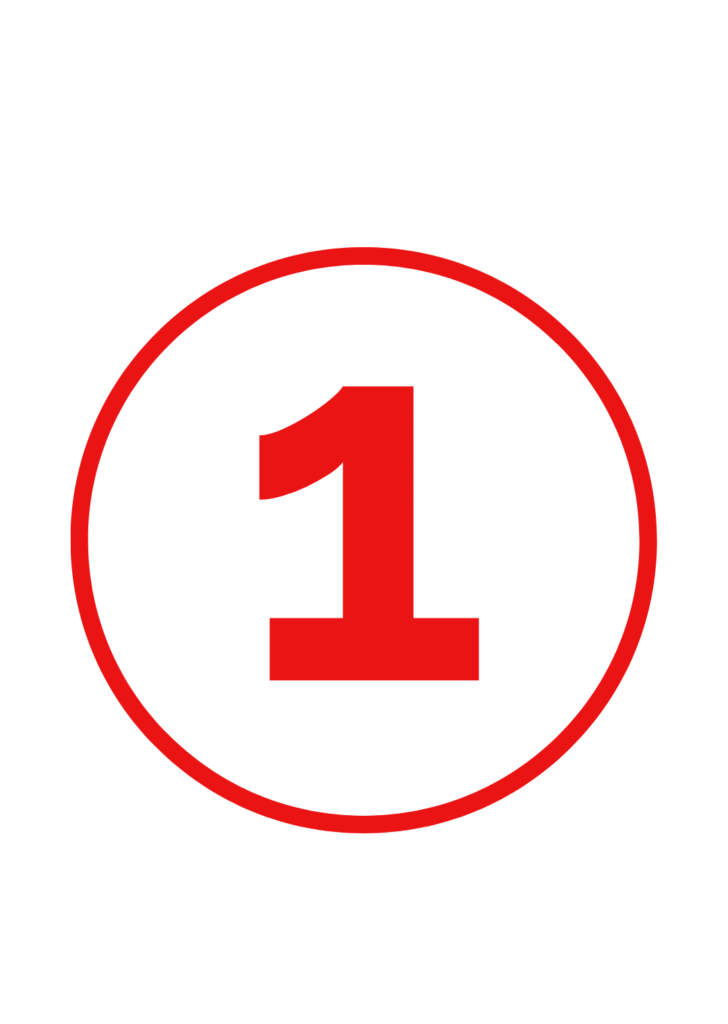 Joining the Women's Hormone Health Certification program LIVE will give you full access to the 2022 program content, live group teaching calls and support from myself and my team over the next seven months.
I would love absolutely nothing more than to connect with you again live this year and I think you'll be blown away by the face lift the program has seen since we last worked together.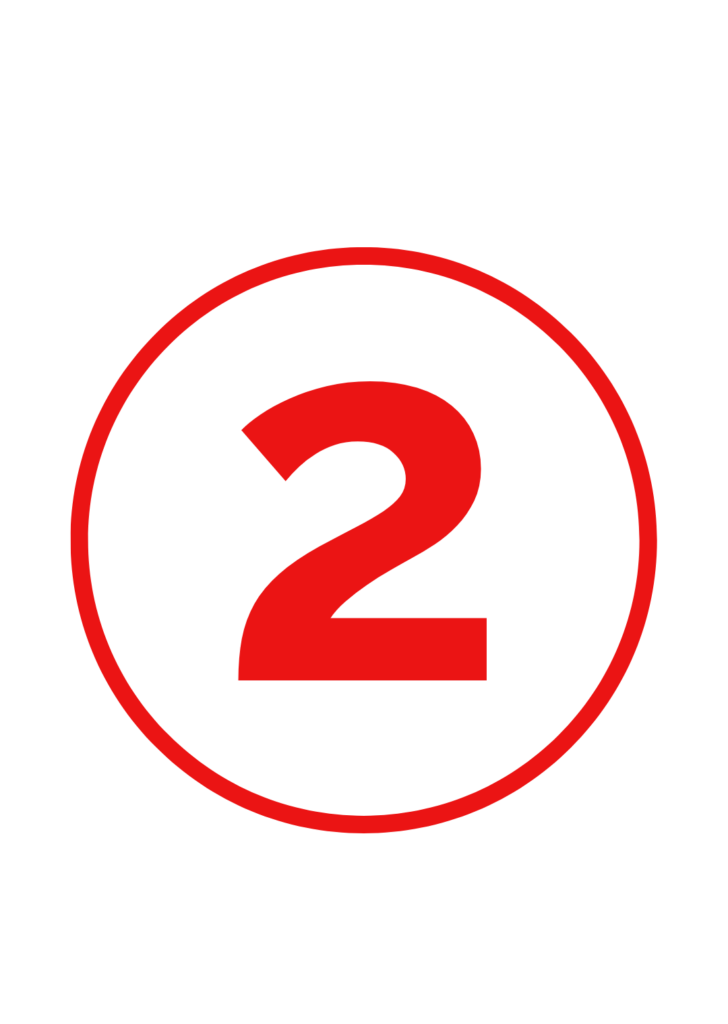 OPTION #2: ENROLL IN THE SELF-STUDY
If joining live isn't the right fit for you but you still want to obtain your certification join the self-study program where you'll be able to work through the updated module content on your own and complete the final exam.
This option does not come with any live support, study groups or call recordings. You'll have access to the module content only to work at your own pace, then be able to take the tests and final exam to walk away with your certification.
What alumni are saying about the program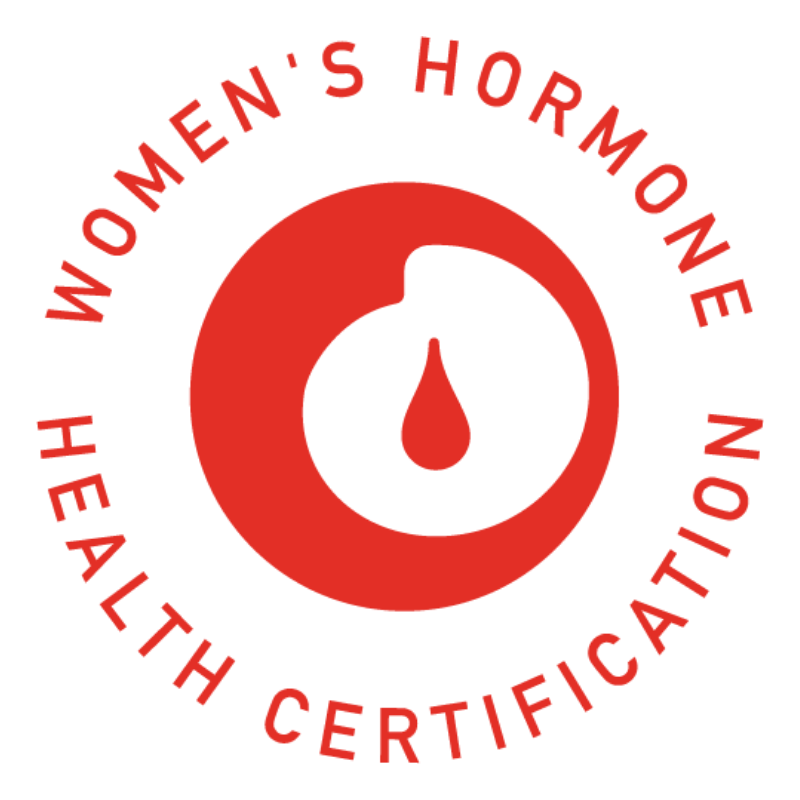 What Is Included in the Program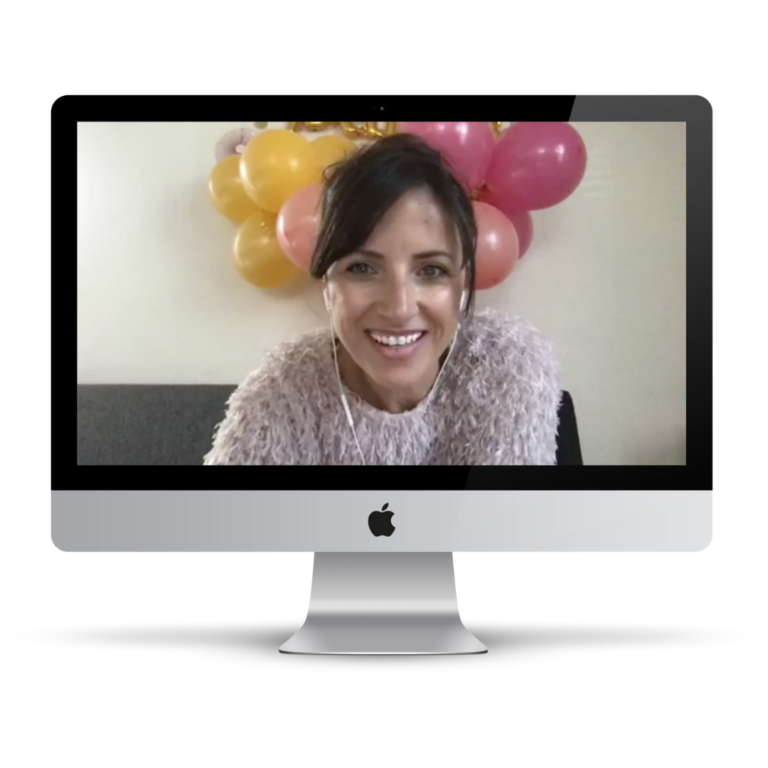 We'll start with a 75-minute group kickoff party where I will break down how the certification will work over the next seven months and what you can expect from the program. You can ask any questions you have and we'll all get to know each other!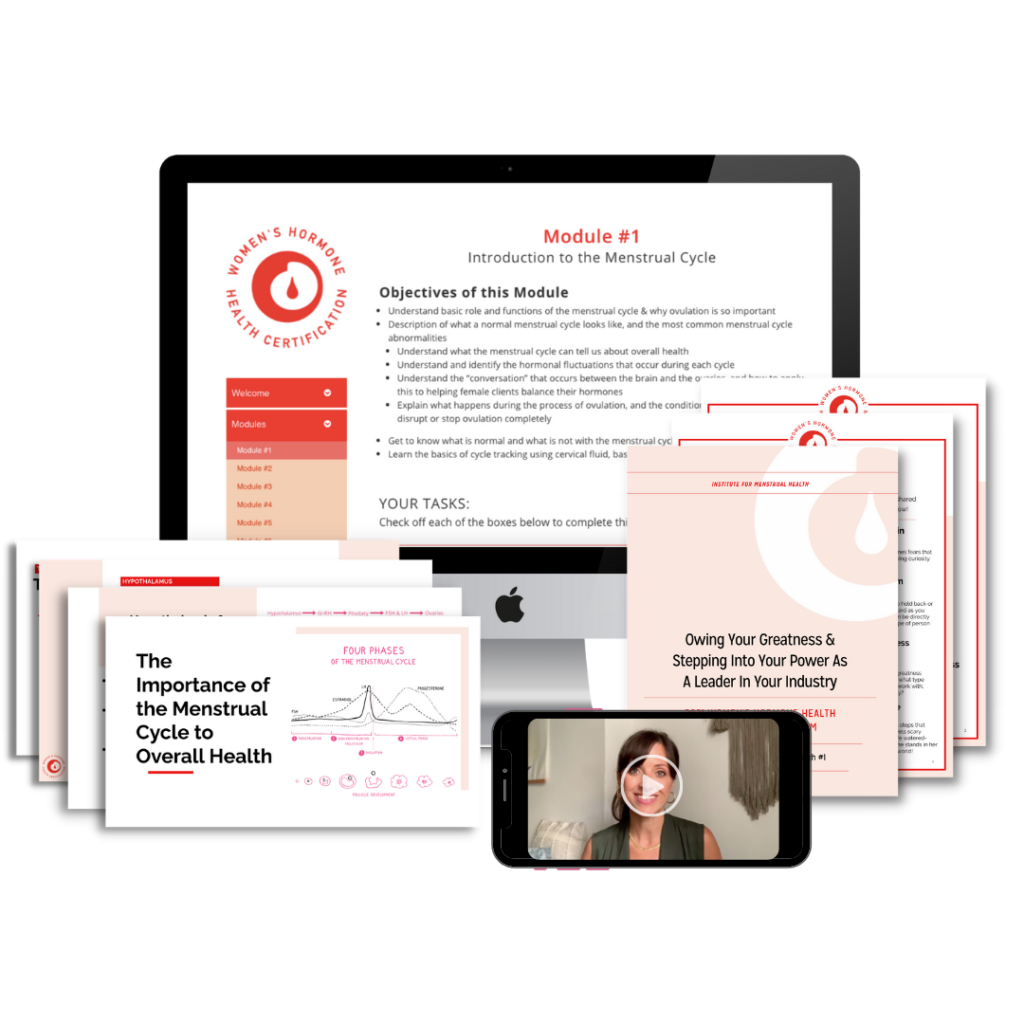 WOMEN's HEALTH TRAINING MODULES
RESEARCH-BACKED, UP-TO-DATE CONTENT
You will also receive 12 advanced training modules that are designed specifically for practitioners and coaches who want to learn how to support their clients' hormonal and overall health. Each module contains recorded video lectures, handouts, and additional learning resources. 
Learn what each module contains here.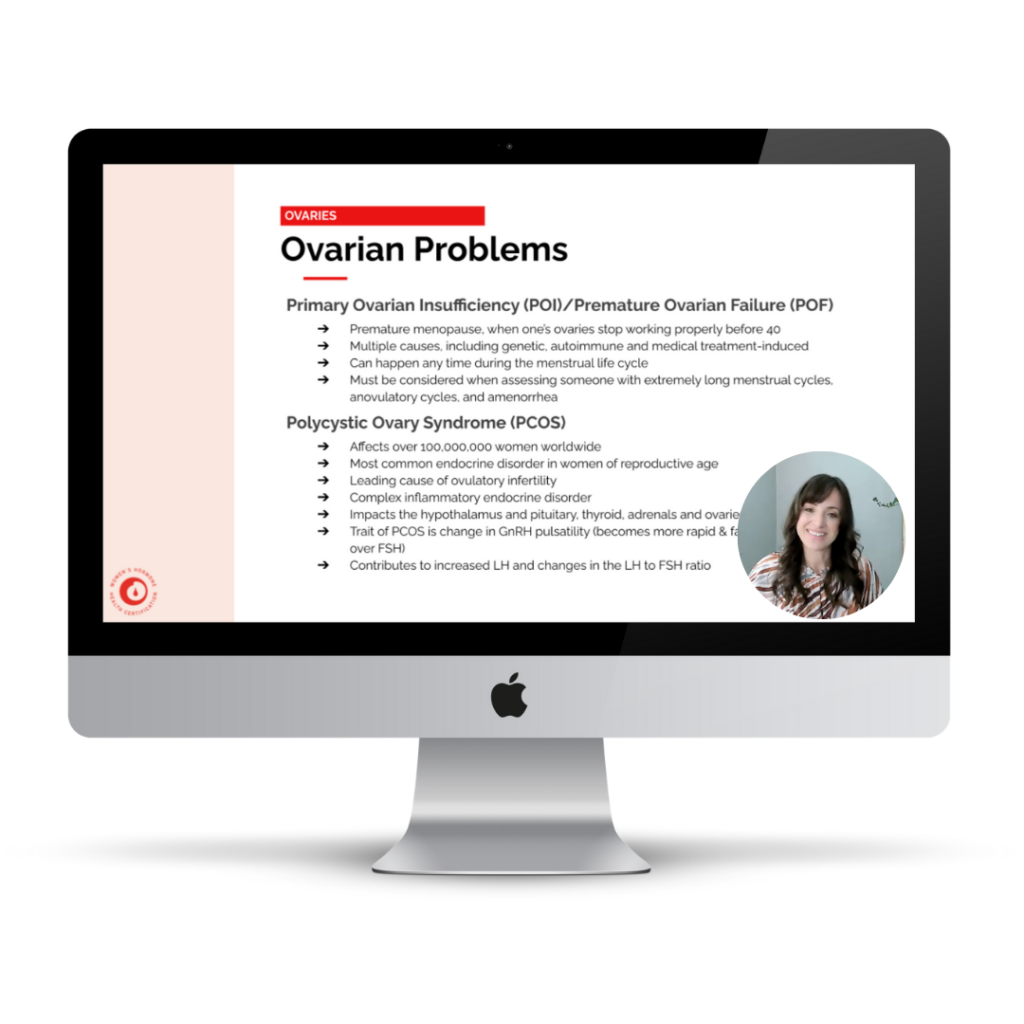 CONTENT TEACHING Q&A CALLS
REVIEW EACH MODULE, SPECIFIC TOPIC AND CONDITION LIVE WITH NICOLE
I will host 6 Group Content Teaching Q&A Calls where we will review each of the modules, discuss specific conditions and protocols as well as hormone testing to broaden your exposure to the most common conditions. You will have ample opportunity to ask me any questions or discuss anything about hormones and cycles. It's my favorite topic and one I'm incredibly passionate about, and I want to share all of my knowledge and passion with you. When I said you had access to my brain, I meant it – I'm not holding anything back!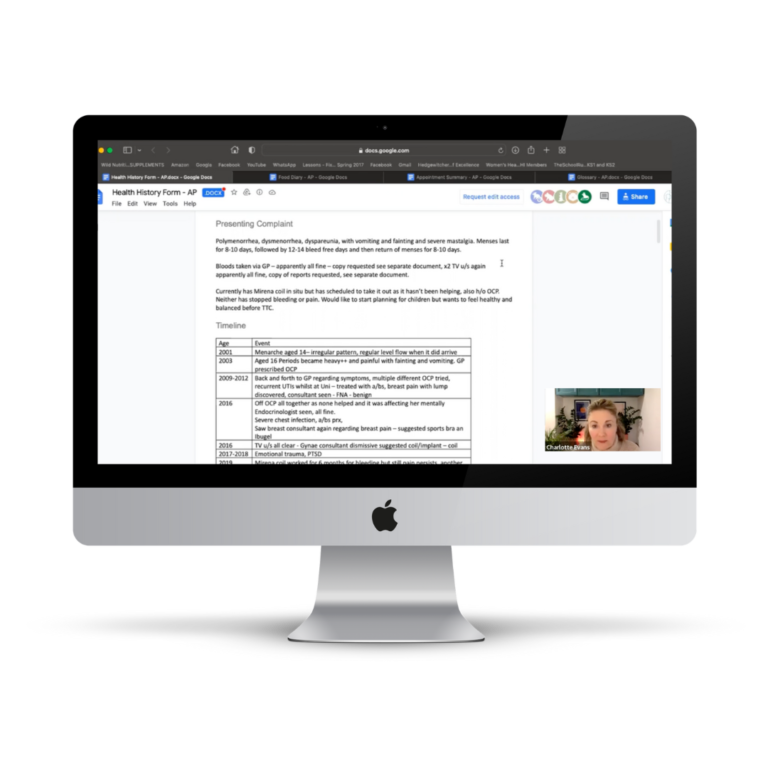 APPLY THE CONTENT TO YOUR WORK WITH CLIENTS WITH NICOLE & CHARLOTTE EVANS
I will co-host 6 Group Case Study Calls with Charlotte Evans, where we will do an indepth review of 3 individual cases. We'll cover what health challenges each person was experiencing along with their symptoms, what interventions we used and their results. We'll walk through the foundational approach we took so that you know what to do with your clients. These are interactive calls that will help you understand best practices for one on one clients and how to apply all of the content you're learning in the program to REAL LIFE client work.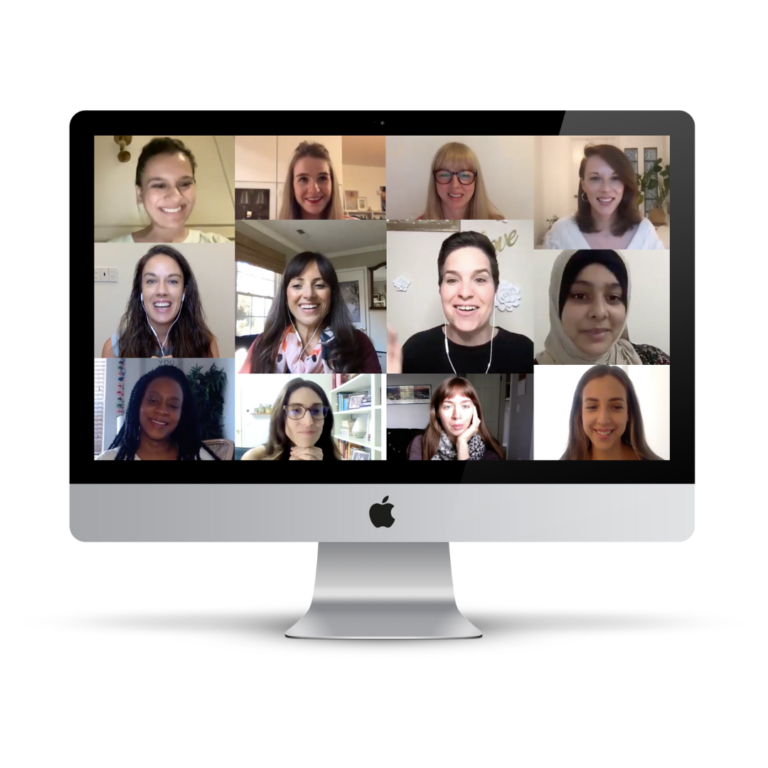 GROUP COACHING CIRCLE CALLS
INSPIRATIONAL, TRANSFORMATIONAL CALLS WITH NICOLE & MOLLY NICHOLS
I will co-teach 7 monthly transformational Group Coaching Circle Calls with the incredible Molly Nichols, that will include laser coaching, journaling, interactive teaching, worksheets, and exercises to embed our teachings into your psyche. And boost your confidence!
CALL #1 – Own Your Greatness and Step Into Your Power as a Leader in Your Industry
Steps on how to address and overcome feelings of Imposter Syndrome 

How to fully own all of who you are and what you're here to uniquely share with the world

Why it's time to stop hiding and start trusting that it's safe to be seen and heard on a greater level

Discover how to release the idea that you don't have permission to do this work based on your training or lack thereof, as well as if you're still working through your own health or lifestyle challenges
CALL #2 – A Feminine Business Structure: Learn the Basics You Need to Make Your Business Work Online and Offline for You
How to structure your day to maximize efficiency and thrive in your business

How to sync your business with your menstrual cycle to tap into your unique female strengths (We'll use your calendar, the moon cycles and the phases of your menstrual cycle)

How to begin to design the business of your dreams grounded in your feminine essence rather than in the old masculine paradigm
CALL #3 – Building Your Business Through Sisterhood and Authentic Collaboration
Why sisterhood and collaboration in the women's health space is more important than ever

Compare and despair – why it happens and what you can do about it

How to use the magic of collaboration to build your businesses and professional relationships, while simultaneously establishing you as a leader in your industry

Debunking the myth that women are competitive and not supportive of each other in business

Easy ways you can begin incorporating collaboration into your business model today
CALL #4 – The Importance of Boundaries: How to Thrive When Working with Your Private Clients or in a Group Setting
Exploring your personal boundaries and how they impact all areas of your business 

How to release attachment to your client's results and what to do when clients aren't following your recommendations

How to develop strong boundaries when working with your private clients or in a group program

How to support your clients in showing up fully and taking responsibility for their healing
CALL #5 – Finding Tour Voice and Connecting with Your True Authentic Message
Learn how to  feel safe authentically voicing your unique message and perspectives with the world

How your messaging can become a magnet that draws your soulmate clients to you with ease and flow

Uncover why you're still holding back and self censoring your message

How to keep showing up and sharing your message even when you think no one is listening or you experience negative comments or feedback
CALL #6 – Shift Your Money Beliefs so You can Earn What You're Worth
Learn all the ways in which your money story impacts your business and ability to earn

Explore your money mindset and where your core beliefs about money come from

Begin to create and lock in a new set of money beliefs that will amplify your income and overall levels of abundance
CALL #7 – How to Keep Motivated When Feelings of Self Doubt, Insecurity and Overwhelm Set In
How to shift your perception of failures 

What to do when things don't go as planned when you're enrolling clients or launching a program 

How to continue having confidence in the business you're birthing regardless of what other people say and do

Ways to get back on track in your business when life happens, you feel tired, overwhelmed, stuck, or simply uninspired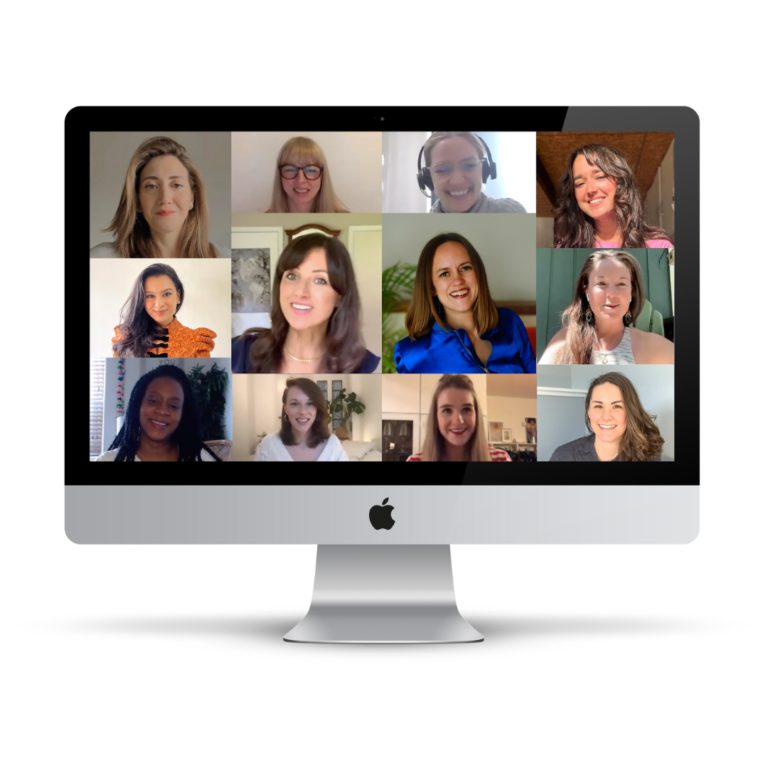 TAILORED SUPPORT WITH NICOLE & ADELE WIMSETT
Adele Wimsett and I will run these calls to support and check in with you throughout the program to ensure you're setting and reaching your goals in the program while developing sustainable habits for your future education and businesses.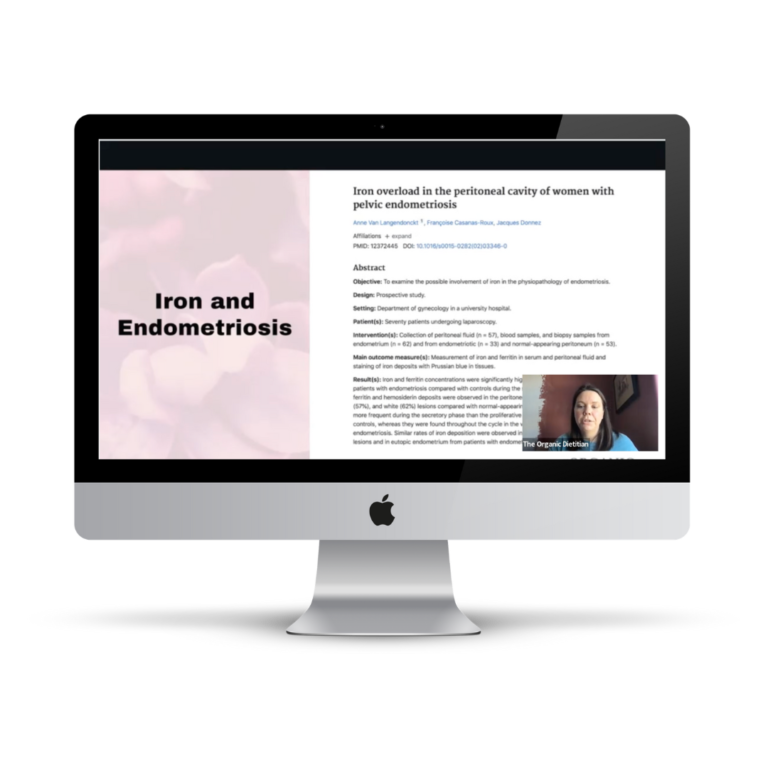 GUEST EXPERT TEACHING CALLS
There are 8 incredible guest expert teaching calls with industry leaders who deliver research-backed presentations on a variety of topics to help round out your education.
Access to this variety of teachers and topics is unheard of in a program like this, but it's important that you have the opportunity to dive deeper into many of these topics to enhance your existing education and maybe even inspire you find your niche.
Sara Korzeniewski – Minerals: The Spark Plugs of the Body
Katie Edmonds – A Therapeutic Approach to Endometriosis
Dr. Jolene Brighten – The Physical and Mental/Emotional Effects of Hormonal Birth Control on Teens and Adults
Lisa Hendrickson-Jack – Your Menstrual Cycle as a Fifth Vital Sign
Dr. Lara Briden – Troubleshooting Perimenopause
Dr. Carrie Jones – Understanding the DUTCH Hormone Test
Christine Garvin – Fibroids 101
Are you ready to invest in yourself?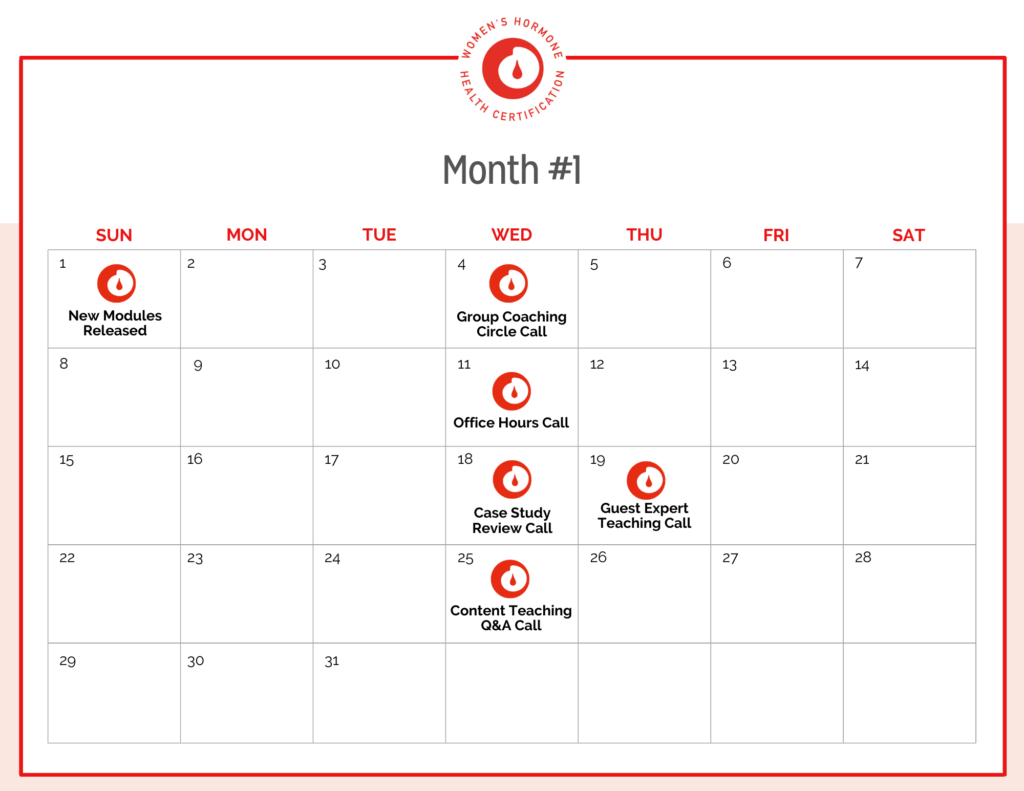 What is the time commitment?
The Women's Hormone Health Certification Program is a 7-month live group program and it is divided into multiple semesters. It's structured so that there are one to two 60 to 90 minute calls each week, so generally speaking there will be 4-5 calls a month.
At the beginning of each month, two modules will be released which will take you 2-4 hours to go through.
So you're looking at 2 – 3 hours a week depending on whether we have a module released that week and how long the teaching call(s) last for.
Guest Teaching PRESENTATIONS with
Industry Leading Experts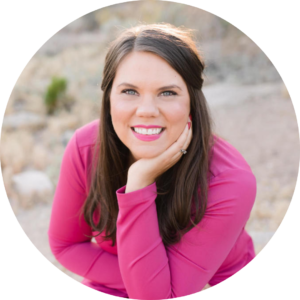 RD, HTMA & MINERALS EXPERT PRACTITIONER
Minerals: The Spark Plugs of the Body – Just like your car needs gas, your body needs minerals. It isn't as simple as just taking magnesium or a multivitamin because vitamins and minerals impact each other profoundly. Gain an understanding of mineral relationships and how certain minerals like copper can become toxic. Learn what impacts mineral balance aside from supplements, why all of this matters when it comes to hormone health, and get basic strategies that will help optimize your clients' health outcomes.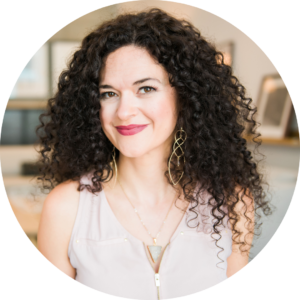 Naturopathic Doctor and author of Beyond The Pill
The Physical and Mental/Emotional Effects of Hormonal Birth Control on Teens and Adults – In this presentation, Dr. Brighten will discuss the use of hormonal birth control in teens and adults and the different ways these medications can affect both groups of people. She will also cover the mechanism of action of the pill and similar forms of hormonal birth control and why birth control as a treatment is so problematic for conditions like PCOS and endo.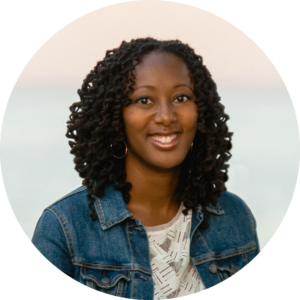 Fertility Awareness Educator, Holistic Reproductive Health Practitioner & Author of The Fifth Vital Sign
Your Menstrual Cycle as a Fifth Vital Sign – Lisa will describe commonly misunderstood aspects of the menstrual cycle and go into detail about using fertility awareness to develop a nuanced understanding of the menstrual cycle.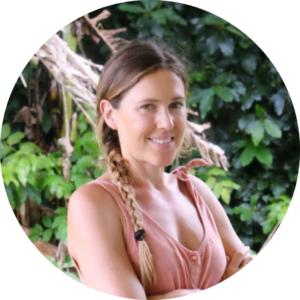 Certified Nutritional Therapist & author of The 4-Week Endometriosis Diet Plan
A Therapeutic Approach to Endometriosis – In this presentation, Katie will explain the connection between endometriosis and the gut/immune system, causes of endometriosis, ways people can advocate for themselves to get a timely and proper diagnosis of this condition, and treatment and healing strategies that get results for your clients.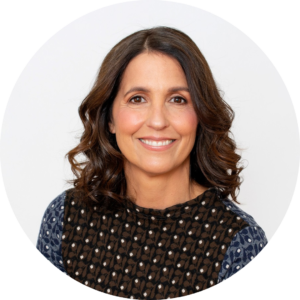 Naturopathic Doctor, Period Revolutionist & author of Period Repair Manual
Troubleshooting Perimenopause – Signs practitioners can look for that suggest menstrual problems or hormonal imbalances, the four stages of perimenopause, signs one can look for in a menstrual cycle to determine what might be going on with their clients and easy to implement solutions for common complains.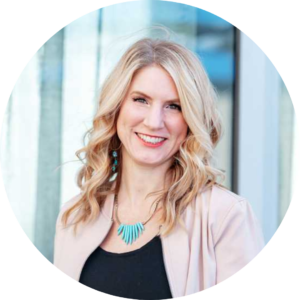 ND & Head of Medical Education at Rupa Health
Understanding the DUTCH Hormone Test – On this detailed webinar, Carrie will break down exactly what hormones the DUTCH test includes, and how to understand what each section of the test means. You'll have an in-depth understanding of how the DUTCH test works at the end of this teaching call.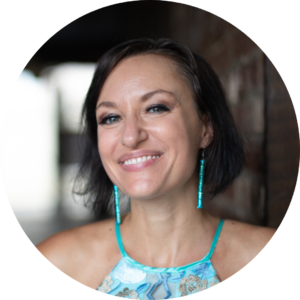 Fibroids 101 – What they are, types, symptoms, causes, and possible treatments outside of surgery, as well as what the surgical options are for someone with a minor to severe case of fibroids.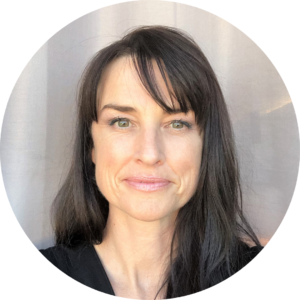 NATUROPATH AND SPORTS NUTRITIONIST
How and What to Eat Before and After Exercise or Training – You'll learn how and why exercising in conjunction with the menstrual cycle is crucial for female clients, along with the type of exercise that should be done in each phase. Known for her vibrant, straight forward teaching style, Kira's focus is to empower and educate at a level where information becomes intrinsic knowledge.
Once you enroll you'll get all the details, but seriously, these teaching presentations are worth the cost of this program alone!
On the wrap up call at the end of the program last year, participants shared story after story of the huge strides they've made in their businesses and lives. I mean, you just can't make this stuff up!!!
Here are just a few examples of what they've been up to:
Signed on their first clients, new clients or completely filled their practice and created waitlists

Been interviewed on podcasts

Been interviewed for online magazine and newspaper articles

Been featured as a cover girl on a magazine for an article about menstrual cycles! 

Led in-person workshops and women's circles

Created and led live group programs

Filled or oversold live group programs

Did presentations in corporations and doctor's offices

Set up business entities (Corps and LLC's)

Built beautiful websites

Started and grew social media accounts (some grew massively!)

Connected with referral partners and created other important connections in the industry

Partnered and collaborated with others in the program or alumni from previous programs

Collaborated with non-profit organizations around the world as speakers or expert contributors

Volunteered as health experts for a variety of women-focused organizations 

Were guests on my Period Party podcast 
Impressive huh? What's even cooler is this could be you next year! I'll provide the container and you bring your magic!
– MARIAH BERENDT
WOMEN'S HEALTH NUTRITIONIST
– SANDRA SHARPE
FMCHC, GUT & HORMONE EXPERT
HOW MUCH IS THE LIVE GROUP PROGRAM INVESTMENT?
As an alumni the investment for the 2023 – 2024 Women's Hormone Health Live Group Program is $1,497 USD if you pay in full. This is a $5,000 USD savings on the regular enrollment cost of $6,497.
There are 2 payment plan options that include: 
3 monthly payments of $500 USD
4 monthly payments of $375 
Then don't delay – there are only 10 spots in the self-study program available this year for alumni.
If you have any questions, please don't hesitate to reach out. Just send an email to my team at hello@nicolejardim.com and a team member will get back to you as soon as possible with answers.
Frequently Asked Questions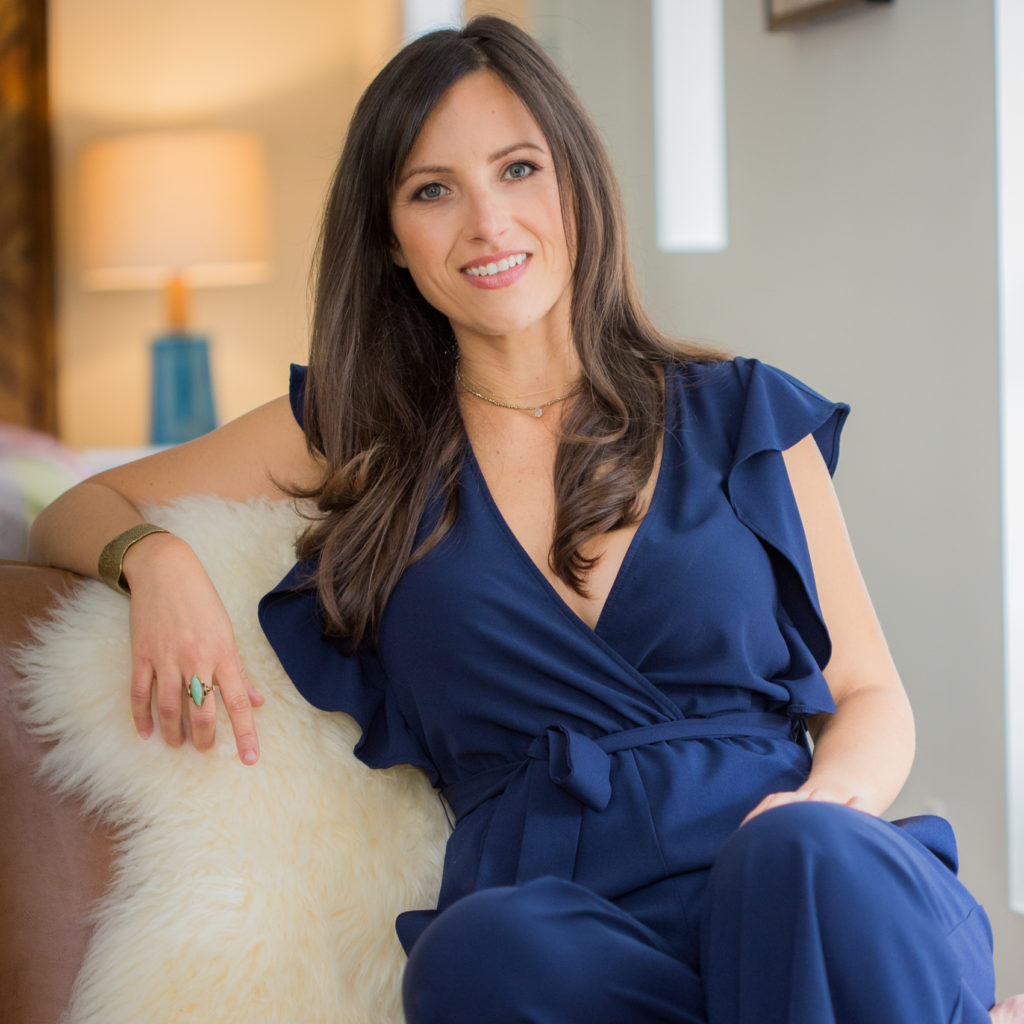 I can't wait to take this exciting journey with you!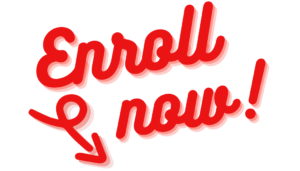 "This course is an absolute GAME CHANGER! I thought I was pretty confident in understanding women's health but I had so, so much more to learn. Nicole is an incredible teacher; fun, knowledgeable, clear, focused, driven, passionate, invested, honest, inspiring ....all the things you want in a mentor. Her collaboration with Molly is the perfect combination of teachers - a dynamic duo! Molly has empowered me to have confidence in myself as an entrepreneur and delivered a great model of feminine leadership. The guest speakers were also incredibly inspiring; Nicole's network brought an additional layer of learning. I cannot recommend the course enough."
"The program is PHENOMENAL and had everything I wanted inside and so much more! I was blown away by just how much I was able to learn inside ONE module, not to mention TWELVE! It also helped me fill so many gaps in my knowledge, as this is the content I wish I had of learnt at University (as a nutritionist). I feel like this certification should be something every coach in the industry does so they can serve their clients deeply. I cannot thank you enough for your support, your ongoing care and how genuine that was. I have learnt so much and will continue to do so thanks to all the resources, content, calls and Nicole constantly going above and beyond to make sure we had everything we needed and all our questions answered! Thank you from the bottom of my heart! I feel blessed to be able to serve my clients in such a deep way in their health (especially their hormones)!"
"I would highly recommend this program to any woman looking to understand how all our different systems work alongside our menstrual health. This is the only program that gives you the detailed, in-depth explanation of how they work together and more importantly what to consider when things change. The number of resources provided in the portal are way more than I expected."
Nicole Jardim is a Certified Women's Health Coach, writer, speaker, mentor and author of Fix Your Period: 6 Weeks to Banish Bloating, Conquer Cramps, Manage Moodiness, and Ignite Lasting Hormone Balance a life-changing step-by-step natural protocol to ignite lasting hormone balance and improve everything from PMS, period pain, and heavy periods to irregular and missing periods. She has developed education and offerings that empower women and people who menstruate to reclaim their hormone health using a method that combines evidence-based information with simplicity and sass.
Her work has impacted the lives of tens of thousands of people around the world by addressing the root cause of what's really going on in their bodies and minds rather than treating just their symptoms. She passionately believes that the fundamentals to healing any hormone imbalance lie in an approach that addresses the unique physiology of every woman. This is essential to reclaiming and maintaining optimal health and vitality at any age.
Nicole is the founder of the Institute for Menstrual Health, and through its signature program the Women's Hormone Health Certification, she teaches other health practitioners and coaches the fundamentals of hormones, menstrual cycles and fertility.
Finally, Nicole is the host of The Period Party, a top-rated podcast on Apple Podcasts, the co-author of The Happy Balance, a recipe book filled with over 80 hormone balancing recipes, and has been called on as a women's health expert for sites such as The Guardian, Well+Good, mindbodygreen and Healthline.